Welcome Back to School!
Another school year has begun, and we are excited to see many new faces in our community that have joined our school!  Be sure to join us for our annual "Kick-Off" on September 12th, and for our new "Meet the Staff Corn Roast" on September 16th at 5:30 following our School Council Meeting.
Breakfast Program welcoming donations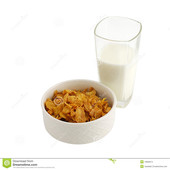 We continue to seek support from our community to help keep our breakfast program viable.  The following letter was sent home on September 4, 2014.
Breakfast and Milk Donations 2014-2015
Lakedell School is very grateful for the continued support that it receives from numerous community groups and organizations!!
BIG THANKS TO TELUS!!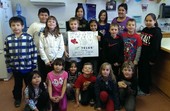 A huge thank-you goes out to Telus, for their generous donation of $5000 to our Breakfast Program!!  We are very thankful for their partnership and support!!
2014-2015 Calendar and Supply Lists
Supply List for 2014-2015 (all grades)
Lakedell School Calendar 2014-2015
Lakedell Kindergarten Calendar for 2014-2015
Kindergarten Registration 2014
The Kindergarten application packages are now available.
If you have a child who is eligible to attend kindergarten this fall (5 years old on or before December 31, 2014) now is the time to pick up a "getting ready for kindergarten" package.

Packages are available at the school or from Division Office 5515-47A Avenue in Wetaskiwin.
Complete the forms enclosed in the package and return them to the Lakedell School.
Specific details regarding programing are included in the information package and are on the WRPS division website.

For further information please contact the school directly or visit the website: www.wrps.ab.ca
Board votes to keep schools open
There will be no change to the number of schools in Wetaskiwin Regional Public Schools after the May 27 meeting at which members of the Wetaskiwin Regional Public Schools Board of Trustees voted to keep Pipestone and Lakedell schools open.
After a thorough and impassioned discussion the Board determined it was in the best interest of students and the communities to continue to deliver educational programming to students at Lakedell and Pipestone schools.
The Board recognizes that this was a very emotional and difficult process for everyone involved.  Trustees know that the closure of a school is never a choice any school board wants to consider.  The Board consulted widely with parents throughout the school division and looked at many alternatives to enhance the programs and services provided to students.  It will now work diligently with interested stakeholders to try to obtain the requisite funding from the Government to maintain the quality of programs and services delivered to students.
"This was not an easy decision, that anyone on the Board made lightly," says Board Chair. Deanna Specht "Closure of a school would never be our first choice. We recognize that the impact of decisions such as these has on the students and the community.  But at the heart of our decision-making is our mandate to educate children. I know every Board member cast their vote based on what they believe to be in the best future educational interests of all the children we serve."
View: Media Release
Follow us on Facebook and Twitter!!
You can "Like" us on the Lakedell School Facebook Page.
Lakedell School now has a twitter account: @LakedellSchool