'Principal for a Day' Kaiden Brown and 'Vice Principal for a Day' Mya Zarantonello: December 1
Last Thursday we did our Terry Fox Run Wrap-Up assembly, and we announced the winners of our Principal for a day.  Congratulations to Kaiden Brown, who raised over $300!! He will be our 'Principal for the Day' on December 1.  We also announced that Mya Zarantonello will be 'Vice Principal for the Day' as she raised over $200 in pledges!
The staff are working on some fun ideas to keep our new administration busy for their fun day in the office.
Congratulations Kaiden and Mya, and thanks to all of the other students who donated and collected pledges for Terry Fox; we raised over $1700.
Breakfast Program welcoming donations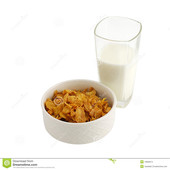 We continue to seek support from our community to help keep our breakfast program viable.  The following letter was sent home on September 4, 2014.
Breakfast and Milk Donations 2014-2015
Lakedell School is very grateful for the continued support that it receives from numerous community groups and organizations!!
BIG THANKS TO TELUS!!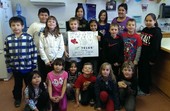 A huge thank-you goes out to Telus, for their generous donation of $5000 to our Breakfast Program!!  We are very thankful for their partnership and support!!
2014-2015 Calendar and Supply Lists
Supply List for 2014-2015 (all grades)
Lakedell School Calendar 2014-2015
Lakedell Kindergarten Calendar for 2014-2015
Follow us on Facebook and Twitter!!
You can "Like" us on the Lakedell School Facebook Page.
Lakedell School now has a twitter account: @LakedellSchool