Skating Rink Maintenance Meeting; November 18th at 4:00 pm in the Library
It is time for us to start planning for our commuity skating rink, and we are in need of some volunteers to help make it happen!  We are seeking a group of parents or community members to help prepare, install, clear, flood and maintain the ice surface.  If you or someone the you know are interested please contact Mr. Van Someren at the office.
This letter was sent home with students:
Rink Maintenance Volunteers Needed
Many volunteers will make for light work!!
Principal for A Day...New Terry Fox Fundraiser
This year we decided to try something different for our annual Terry Fox Fundraiser; instead of a sponge-toss at staff members, we are having a Principal for the Day contest!  Here is how it works:  Students can enter into the draw for $2; for every $10 donation after that, they get another entry into the draw.  So if a student donated $10 they would have 2 entries; $20 they would have 3 entries; $30 they would have 4 entries into the draw...
The students who donate will be entered into a draw to become Principal for the day.  The winning student might lead an assembly, make announcements, visit the staff room, might call their friends to the office, will have lunch with Mr. V and the staff member of their choice, and who knows what else...
All the proceeds will go to a great cause, the Terry Fox Foundation.  Last year we raised over $2000, let's see if we can beat that total again this year!!
Breakfast Program welcoming donations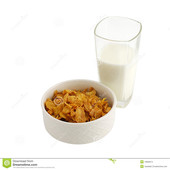 We continue to seek support from our community to help keep our breakfast program viable.  The following letter was sent home on September 4, 2014.
Breakfast and Milk Donations 2014-2015
Lakedell School is very grateful for the continued support that it receives from numerous community groups and organizations!!
BIG THANKS TO TELUS!!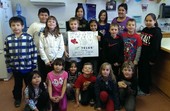 A huge thank-you goes out to Telus, for their generous donation of $5000 to our Breakfast Program!!  We are very thankful for their partnership and support!!
2014-2015 Calendar and Supply Lists
Supply List for 2014-2015 (all grades)
Lakedell School Calendar 2014-2015
Lakedell Kindergarten Calendar for 2014-2015
Follow us on Facebook and Twitter!!
You can "Like" us on the Lakedell School Facebook Page.
Lakedell School now has a twitter account: @LakedellSchool